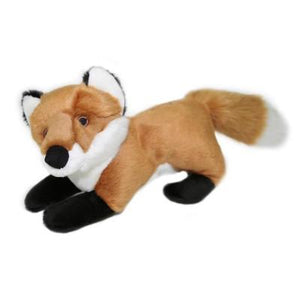 Hendrix is an ultra fluffy, plush and durable addition to your dog's toy box. He's lightweight perfect for throwing, fetching, chewing and tugging! He also makes a great snuggly pillow once your pooch is tuckered out from all the play!
Fluff & Tuff are the ideal friends for dogs who can't seem to stop shredding their favourite toys. They have double-stitched reinforced seams, sewn eyes, durable mesh inner lining as under amour and non-toxic fibre stuffing. This means they last absolutely ages! 
These are not made from rubber or rope and are therefore not indestructible, however they are perfect for dogs who love rough play and plush toys. (They also make great soft cuddle companions).
Length: 12"
High quality, ultra plush outer fabric
Durable, thick inner mesh liner
Double stitched seams
Stitched eyes & no hard edges
Large durable squeaker heart
Machine washable
Playful design, size & fabric appeal to dogs